> We know that in spite of your young age, you are probably among the oldest wooden-rod makers in Italy, please tell us how it all began.
Well, at the beginning it was a bit complicated, but it was my passion that pushed me, step by step, to cope with the many problems and get today's results. That was the height of the graphite era, and at that time I was doing a lot of nymph fishing, and though it was an engrossing technique, it had become
repetitive and monotonous for me. I reflected and looked for those sensations that had made me fond of fly fishing, so I began to appreciate bamboo rods, which offered a more sporting approach. I then started to collect them and restored them as well. At a certain point I decided to try and make them, aiming at producing high quality bamboo rods. It was a lonely way since I did not have any teachers, internet did not exist and, of course, the major difficulties were connected with the gathering of news, components and various equipment. It was in the early Nineties and I remember well the first split poles and first straightened knots! Like many others, I began with the help of Garrison/Carmichael's book as a guide and with study and dedication, through the years I developed my personal style, both for building and design. When a famous colleague and friend of mine, a rod maker too, once asked me: "Do you feel more like a rod maker or a fisherman?" I reflected for a moment and gave him this answer: "fisherman". Well it was a great passion I had since I was a child that allowed me to take his beautiful path. The experiences I had along the rivers were the key factors that directed me towards rod making.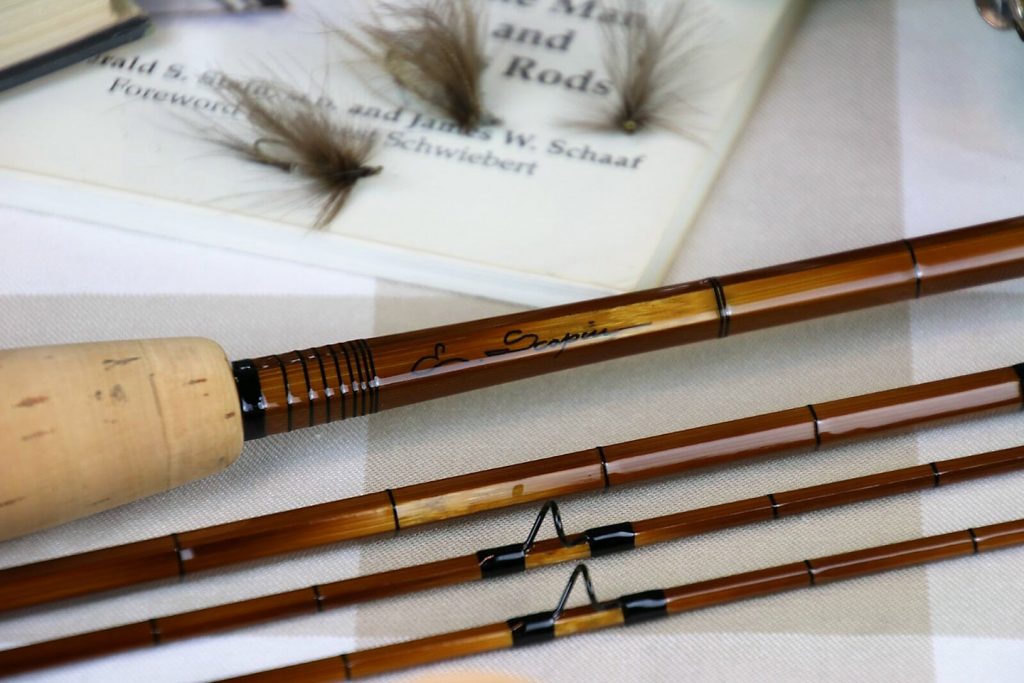 > Who inspired you for the making of your rods?
I have always had a weakness for the Italian style. Let's say that among them I have always looked to the big makers of the Catskill school. First and foremost is Leonard and the big names that worked in this important company which marked the course of rod-making history. I appreciate the details, care and attention in the finishing phases but also, and above all, the sophisticated research in the design phase.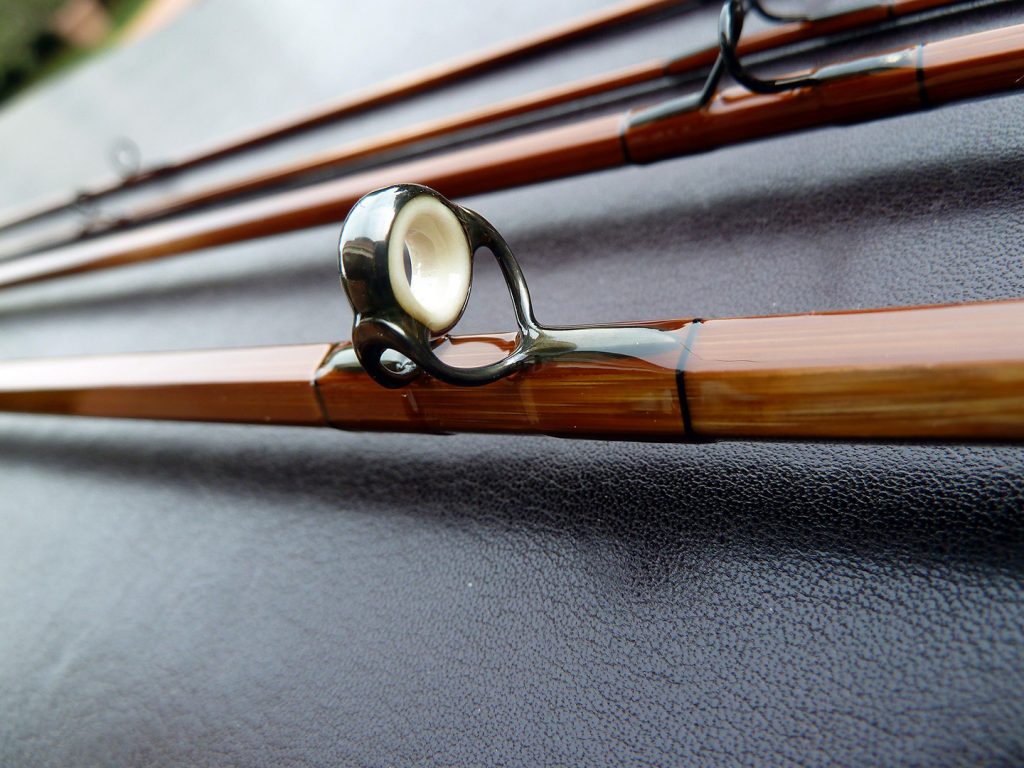 > You are probably among the very few Italian makers who are famous outside Italy too; what do you think of the other markets and what are the countries where there is more attention to these objects?
With the advent of internet, the interest of enthusiasts all around the world has certainly increased. Some years ago, knowledge and culture on this topic were concentrated in well-defined areas, like the United States and Northern Europe, and the only means available to collect information were texts in English and the various catalogues which were periodically published by sellers/collectors, for example Martin Keane, just to mention one, who were considered small encyclopedias. Today there are lovers and collectors all around the world, from Japan to South Africa, and from Australia to South America. The number
of people who are interested in making and collecting rods has increased in the last decades and this is a clear sign that the DNA of bamboo, which I call Dynamic Natural Action in a friendly way, is appreciated by the new generations too.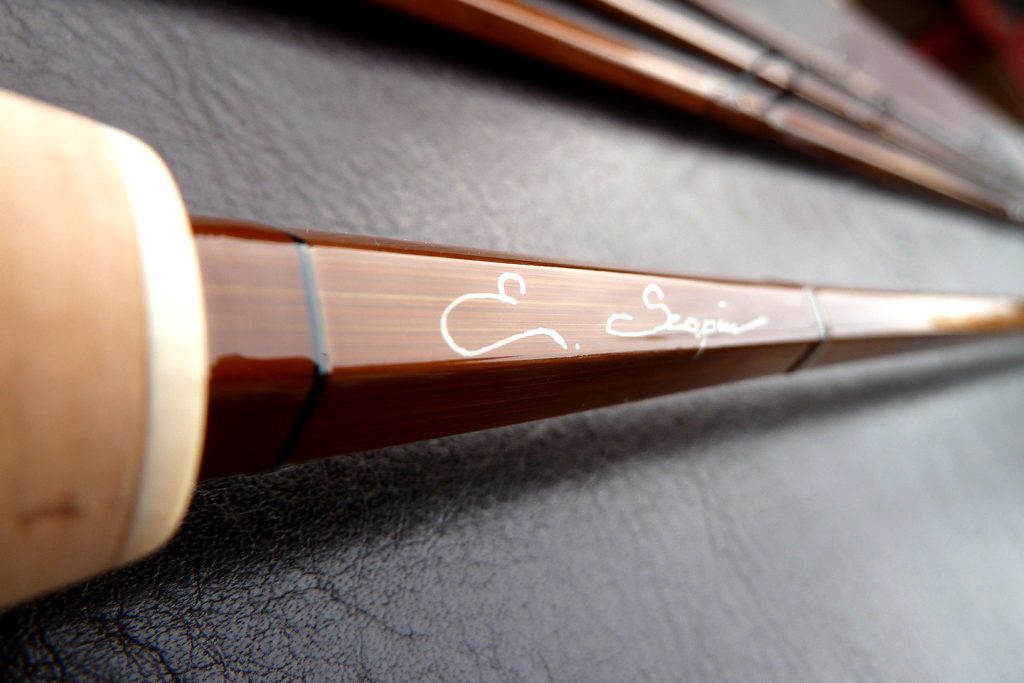 > We know that you are not only a great rod maker but also fond of antique fishing equipment; in your opinion, what are the big names of the past?
In the international panorama there are many names which marked the path and history of rod making and it is impossible to mention them all. Briefly, I can say that there were two institutions in the golden age of bamboo: the European and American schools. The first was represented and almost monopolized by two big brands: Hardy, and Pezon et Mitchell. With their considerable productions they dictated the building styles in the old continent. Still in Europe, I would like to mention the great Walter Brunner, a lonely and innovative rod maker considering the times. I remember the day when I met him by chance while fishing in the river Ybbs in Goestling several years ago; having a chat with him was really exciting for me, since I have always admired his rods. The situation was completely different abroad. There were big companies which made hundreds of rods, but there were also single rod makers or small handicraft companies which were limited, but of very high quality. I previously mentioned the Leonard Rod Company, which made some outstanding rods, and I principally refer to rods intended for fishing with light tails. There were some names which became a legend and, once out of the factory, they started an independent career, among which are Payne, Edwards, Thomas in the past, and Walt Carpenter, Bob Taylor and Mark Aaroner, who are still operating. I have always been particularly interested in Lyle Dickerson's tapers, above all in the 7'6″ and 8'0″ sizes. They are very powerful and sharp models, very good fishing rods ideal for rivers of a certain capacity, but also balanced and pleasant to cast; my favorite is model 8014. Then it is impossible not to mention the Winston Rod Company and E.C. Powell, the first to apply the hollow system to the building of bamboo rods, thus revolutionizing the choices of both rod makers and passionate fishermen in the following years. Let us also mention the charm and beauty of the rods by Thomas & Thomas, a company founded by Tom Dorsey and Tom Maxwell, who then went to Leonard. I have owned many of their creations, from the small Caenis to the Montana 8'6″ with tail 6, which I still enjoy using. Moreover, Paul Young and Pinky Gillun are true legends of rod making. Among the single makers I would like to mention Gus Nevros for his obsessive attention to details: he is probably not very well known outside the States but very highly esteemed by collectors and his rodmaker colleagues. Last but not least, I would like to mention Everett Garrison who, together with Hoagy Carmichael, divulged the rod-making art to new generations of lovers, their book is a real bible on the topic and cannot be missing in a library worth the name. I would also like to recall the figure of one of the greatest rodmakers ever existed, Tom Morgan who passed away shortly ago. Needless to say what Tom has represented for the new generations of rodmakers.
Well, maybe the most appropriate term is….."legend".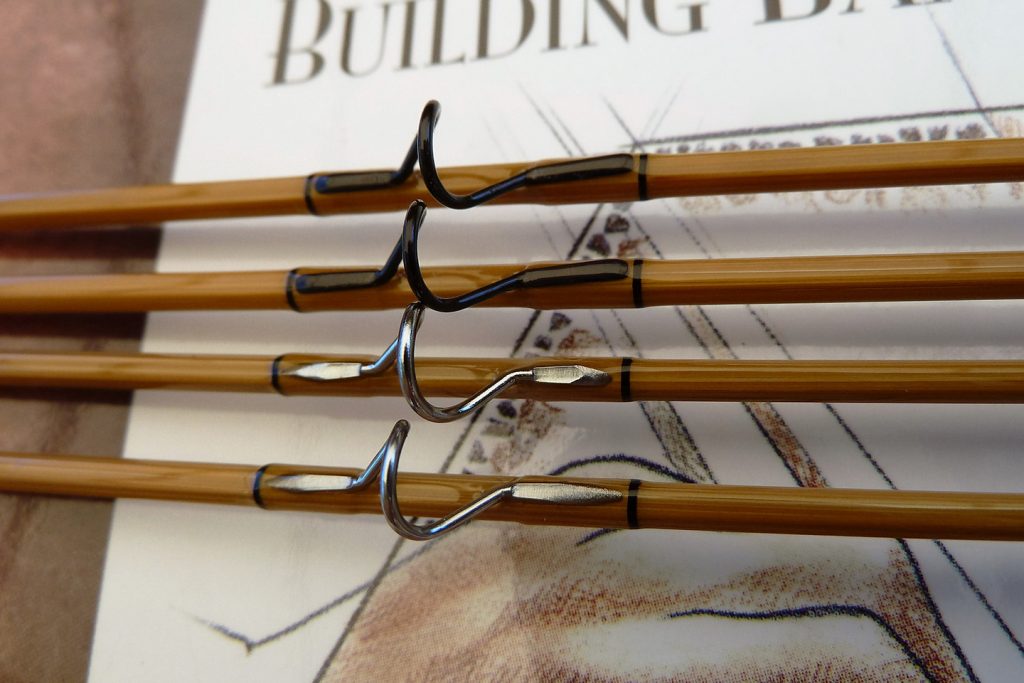 > What is your favorite rod and river?
It is a hard choice because I love all the rods I developed through the years; there are about 20 patterns, but all of them have followed a certain path and each has a well-defined character. They were designed for a specific use based on the type of fishing and environment they are intended for. I fish equally with short and long rods, and don't have a favorite size or specific power. However, if I must mention a pattern, I would choose the 7'0″ GKE-M series in the various capacities. This taper is perhaps the one which most represents my ideal bamboo rod projected into modern age.
It is even hard to answer the second question, because as a globetrotting fisherman I have had the chance to visit and fish in beautiful rivers. Some fishing spots left an unforgettable mark in me both for the fishing and the landscape, like for example the Salzach Valley, in particular the Gschoder, which is immersed in a breathtaking panorama with its wonderful levees rich in graylings. And still in Austria, I remember the years spent fishing in the Traun River in Gmunden and then the big trout in Bad Ischl and graylings in Bad Goisern. The river Ybbs in Goestling and Stiebergraben, the Schwarza, the Pielach and other courses are wonderful. I love the Gacka in Croatia, a place I have gone to every year since I was a boy, as it is deep and its big and cunning trout require a very technical and difficult approach. The Idrjia River in Slovenia is rich in marble, brown, rainbow trout and graylings, and is a true paradise for fly anglers. In this case too, if I must make a choice, my personal winner is the Piave River in Italy, which offers over 100 kilometers to fly fishing and still gives you the chance to catch amazing marble trout of considerable sizes on a dry fly. In these last years it has become the place where I concentrate most of my fishing trips and I hope that in the years to come this river will be appreciated as it deserves.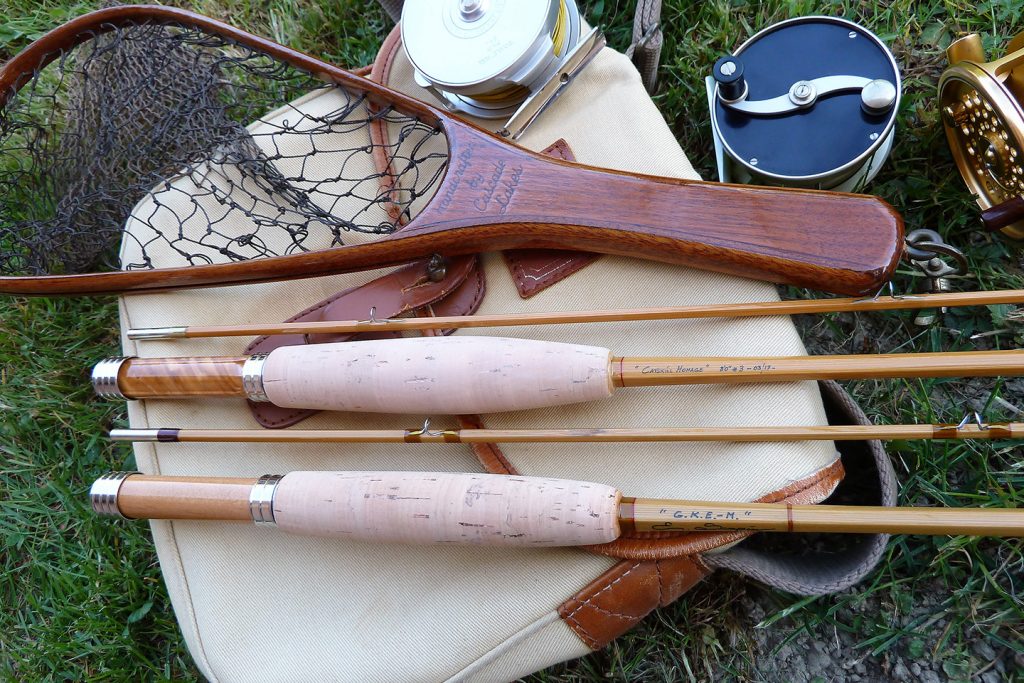 Check out this H2O Magazine number at this link.