Billy Pate trout reel
Like new, never used. This is a limited edition made by Sage for his decennal 1980-1990.
N° 194/300 only produced, antireverse right had retrieve with his famous smooth and powerful drag.
The reel come with his original "Holland" leather case.
A colletible piece rare to find in this immaculate conditions.
SOLD
We have also from the same set, the Sage rod with same serial number of the reel.
Are you interested in my product?
Fill out the contact form and I will get back to you as soon as possible.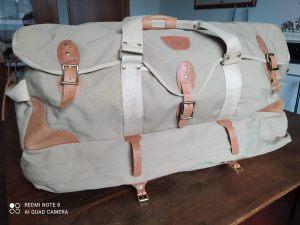 Thomas & Thomas travel / fishing luggage from the late 1990s, as new, never used
More details

→